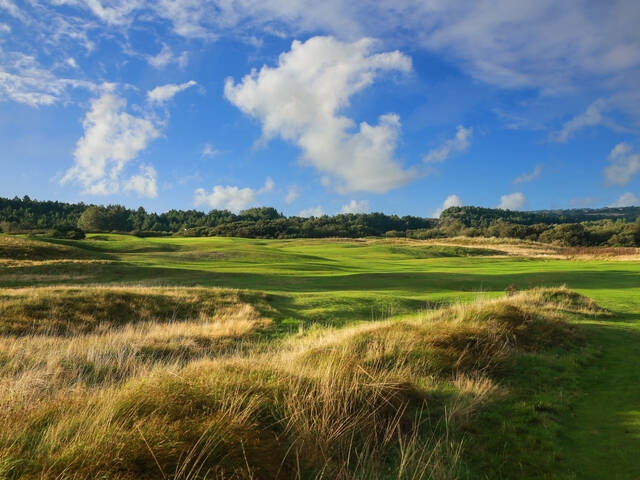 Wimereux: the oldest club
Wimereux amazes visitors with its majestic seaside villas, but the resort is also particularly proud of its almost legendary golf course. Inaugurated in 1901 when sea bathing really took off as a popular pastime in France, this is one of the oldest golf courses in the country. A cliff-top links course, Wimereux golf club remains unique, the only course on the Cote d'Opal Coast where you practice your swing with the sea as a backdrop... a place out of time.
A Scottish links
Rebuilt after the First World War by two British architects, the Wimereux golf course has hosted a number of international events. Even today, connoisseurs consider it to be equal to the best links course across the Channel. The course is hilly, with wide fairways and greens of excellent quality, satisfying the most demanding golfers. Wimereux golf course also has an excellent bar-restaurant where you can fully enjoy this sublime setting.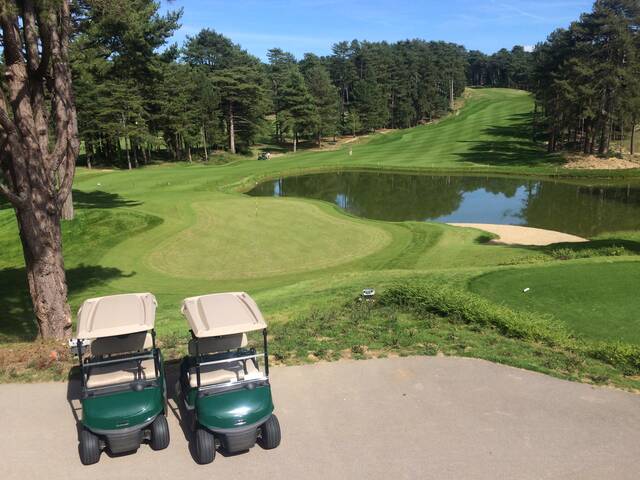 Hardelot: not one but two golf courses!
Considered as one of the most beautiful golfing sites in Europe, Hardelot welcomes more than 40,000 golfers from around the world. each year, English, Scots, French, Belgians, Dutch and Americans all enjoy the enchanting surroundings, immersed in a magnificent pine forest planted more than a century ago. A great sensation of sea air with dry feet!
A course for everyone
The two clubs at Hardelot each have their own training structures, house and above all, their 18-hole course. The course at Les Pins is flat and very fast, while Les Dunes has more hazards. Popular with British golfers for its technical characteristics, the first is a links course, while the second is a target type course, more common in the USA, greener and slower, where the ball is more receptive.
A centennial golf club
Golfing in Hardelot is also a trip through history. Built in 1906, it is one of the oldest golf courses in the region. Originally only a 9-hole course, it once started at the top of one of the castle towers! Abandoned after the First World War, the Golf des Pins saw a resurgence in popularity in 1934 with the creation of a new course by the British architect Tom Simpson, "Mr. Golf" in France. In 1991 the Golf des Dunes was created by the architects Paul Rollin and Jean-Claude Cornillot.