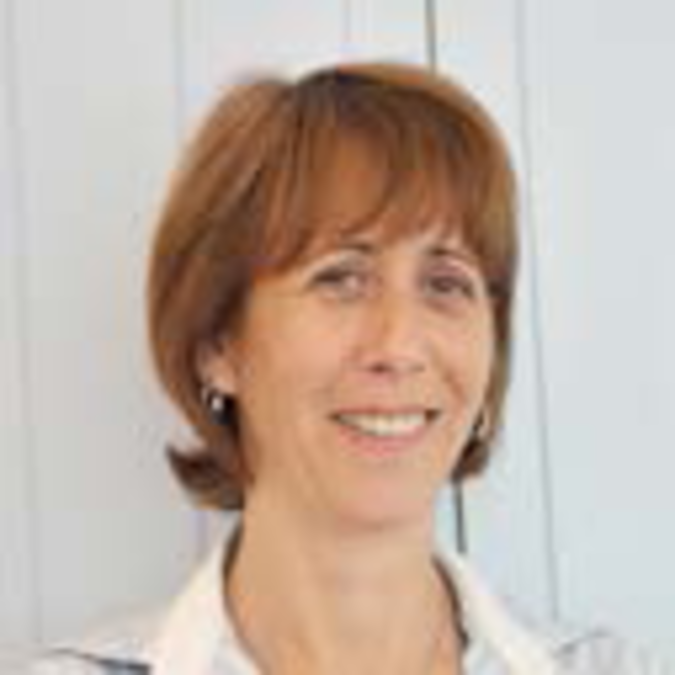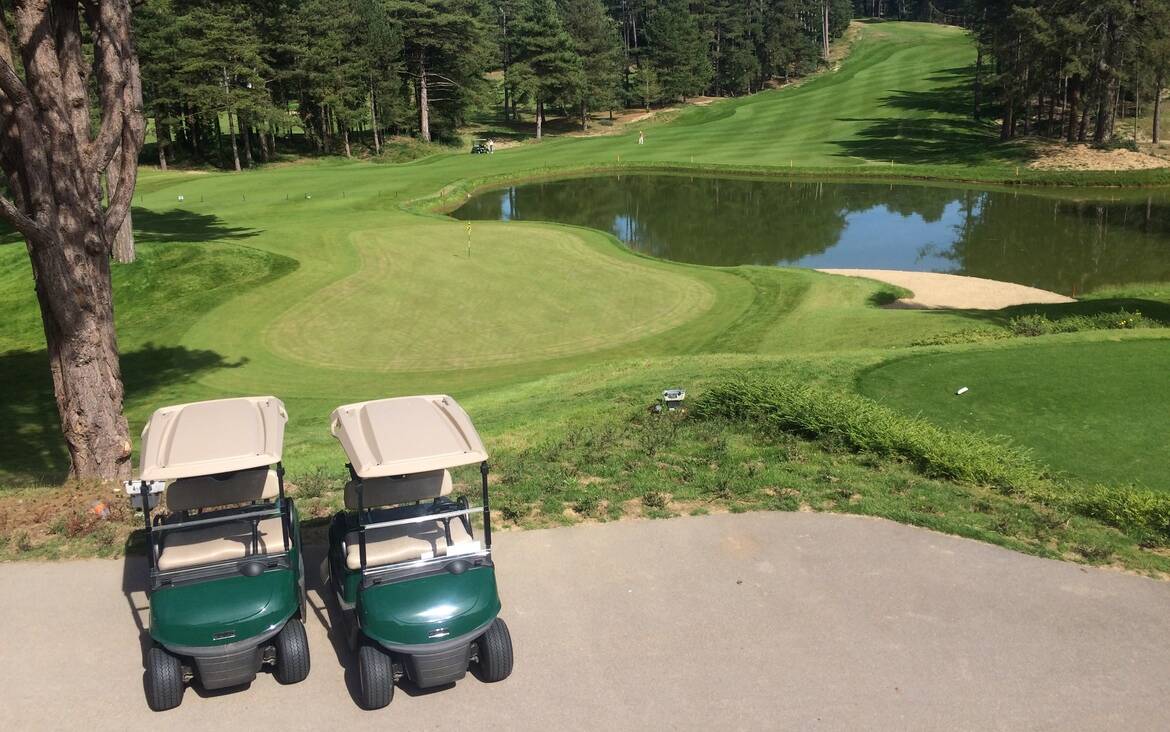 3 golf courses, 3 superb settings
Golf, which for a long time has been considered as an elitist activity restricted to the few, has now become much more popular (France has 390,655 members!).
It is in fact a sport in its own right and open to all. Playing golf benefits you both physically and mentally. The French golf federation, conscious of golf's image, has set up reasonably-priced (and sometimes free!) discovery and introduction sessions to the sport at golf courses in order to attract children and beginners.
Our golf courses place as equal importance on friendliness and providing a welcome as they do on the beauty of the course and the quality of their facilities.
Each offers a range of varied and technical situations with landforms, numerous bunkers, and narrow and wide fairways and greens. Some of them require technical mastery and flawless composure so that you can return to the club house with a score to be proud of!
Come and enjoy the facilities on offer in superb surroundings and a friendly atmosphere: Pro Shop, lounge area, and bar and restaurant where you can eat with family or friends!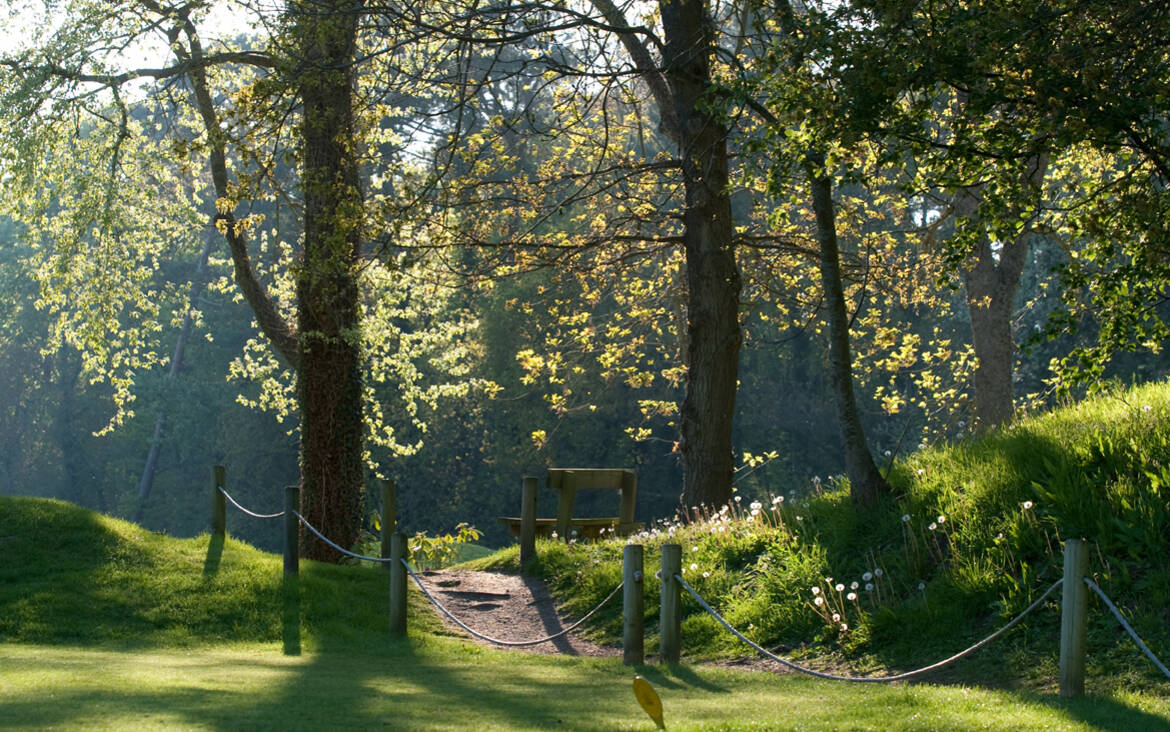 Hardelot Golf Courses: Golf des Pins
In 1906, at the request of John Whitley, John Dundan Dunn created a 9-hole course where the greatest golfers of the era came and played. (The 1st hole started from a tower in the château).
At this time, the 1st hole was positioned at the level of the château's tower. The course was redesigned in the 1930s by British architect, Tom Simpson and the 'Golf des Pins' now takes you through a beautiful pine forest. The shady course is very well maintained, with the grass on the lawns cut a millimetre high. Its reputation is such that it is ranked 27th in the top 100 golf courses in Europe!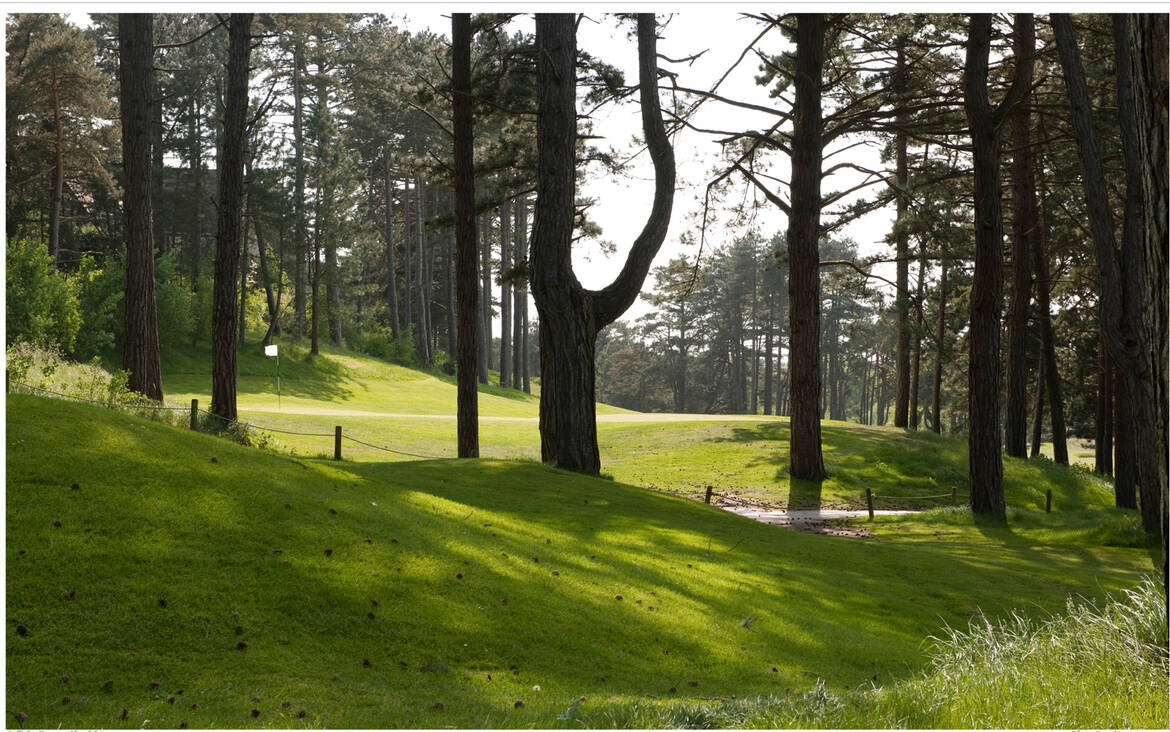 Hardelot Golf Courses: Golf des Dunes
Just 2 km from the 'Golf des Pins' is the 'Golf des Dunes', which opened in 1991. It was designed by architects Paul Rollin and Jean-Claude Cornillot, and offers a unique outlook. Discreetly surrounded by luxurious villas and nestled between the dunes, wooded valleys and lakes, this course provides all the diversity seen on the Côte d'Opale itself.
Since 1999, the golf course has become the property of the 'Open Golf Club' which manages around thirty golf courses with an international reputation.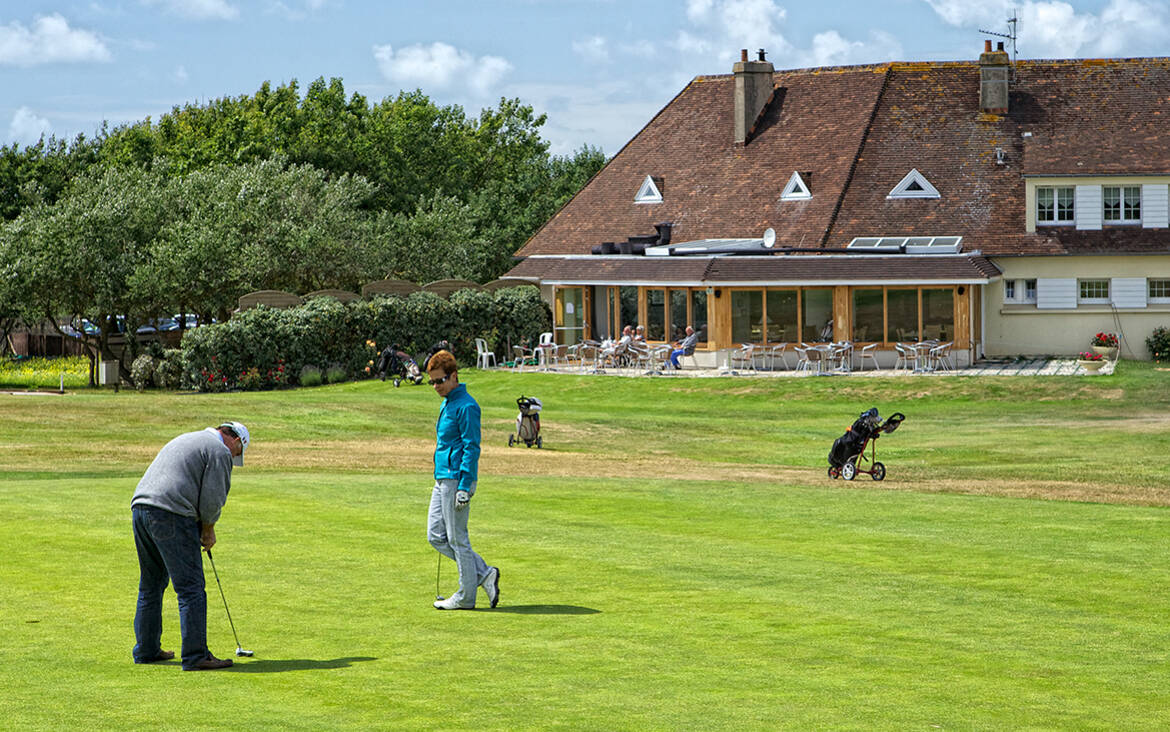 Wimereux Golf Course
Opened in 1901, this is one of the oldest courses in France. After the Second World War, it was redesigned by two British architects, Campbell and Hutchinson. Wimereux Golf Course is a Scottish-style links and has conserved its unspoilt character with one side facing the sea and the other the countryside.
Its undulating course, with wide fairways and greens of superb quality will satisfy even the most demanding player.